PVC Decking Supplies
Trakmark products are now in their 5th generation. Lighter, more durable, increased stain resistance, no acrylic fillers and improved non-slip surface
Stain Resistant
Practically Maintenance Free.
Has Non – Slip Properties.
Fully UV stable.
Looks and Feels like Teak.
Five colour tones to match new and old decks.
Three caulking colours.

Rectangles of any dimensions: £150m2
For fabrication and custom made panels please contact Tek-Dek at www.tek-dek.com
Plain shaped panels: £220 m2
Rectangular: £165 m2
Ring decks: £385 m2
Margined panels: £298.50 m2
Trakmark is a high quality product. See the examples below of how it can be used, including plastic boat decking, plastic ship decking and plastic yacht decking.
Custom made Margined panels with a 50mm border.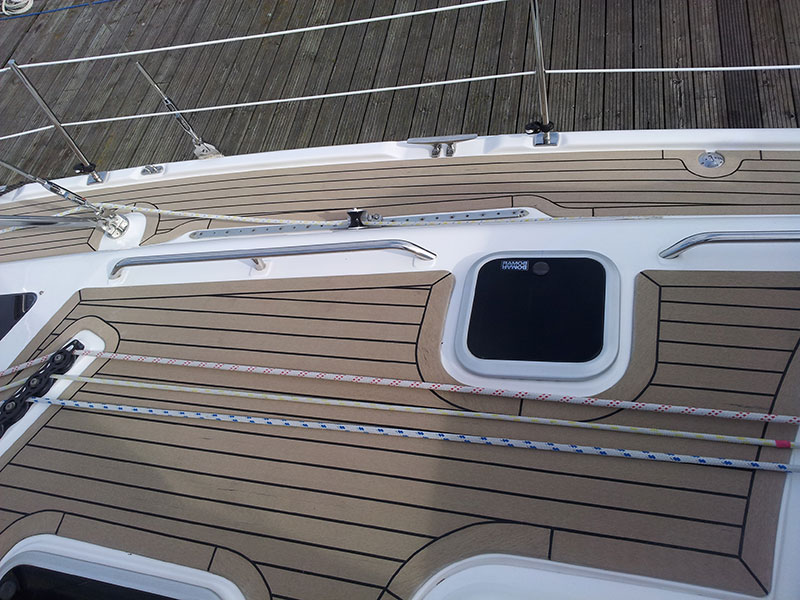 0r
Un – margined sheet in 50mm or 80mm wide extrusions. With the sheet size only governed by the weight that can be handled. The Trakmark sheet form has the benefits of being cut to any rectangle the customer requires, as and when they requires.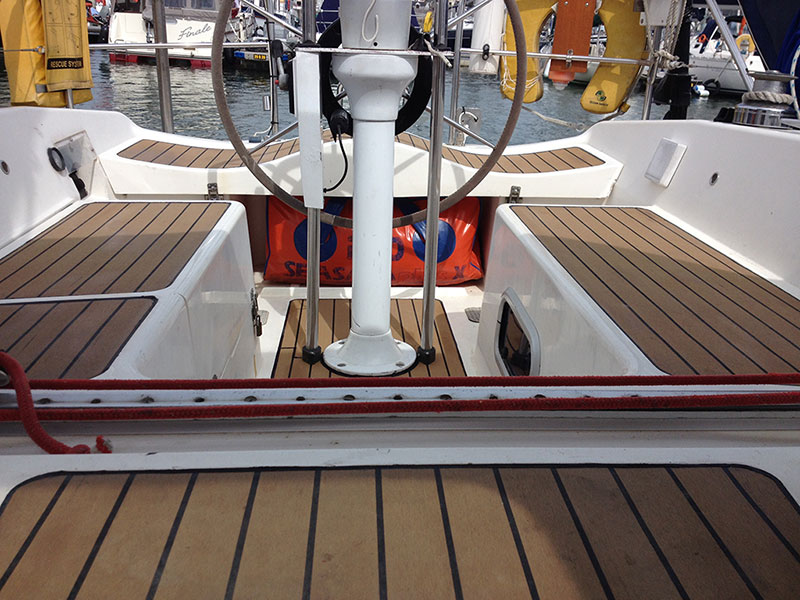 This Trakmark Decking system is ideal for both refurbishing old decks and fitting to new boats. The panels are the quick , easy and cost effective solution for todays requirements of every days boating repairs, giving years of trouble free use. Our most popular teak is the Standard Teak and the Marabou Teak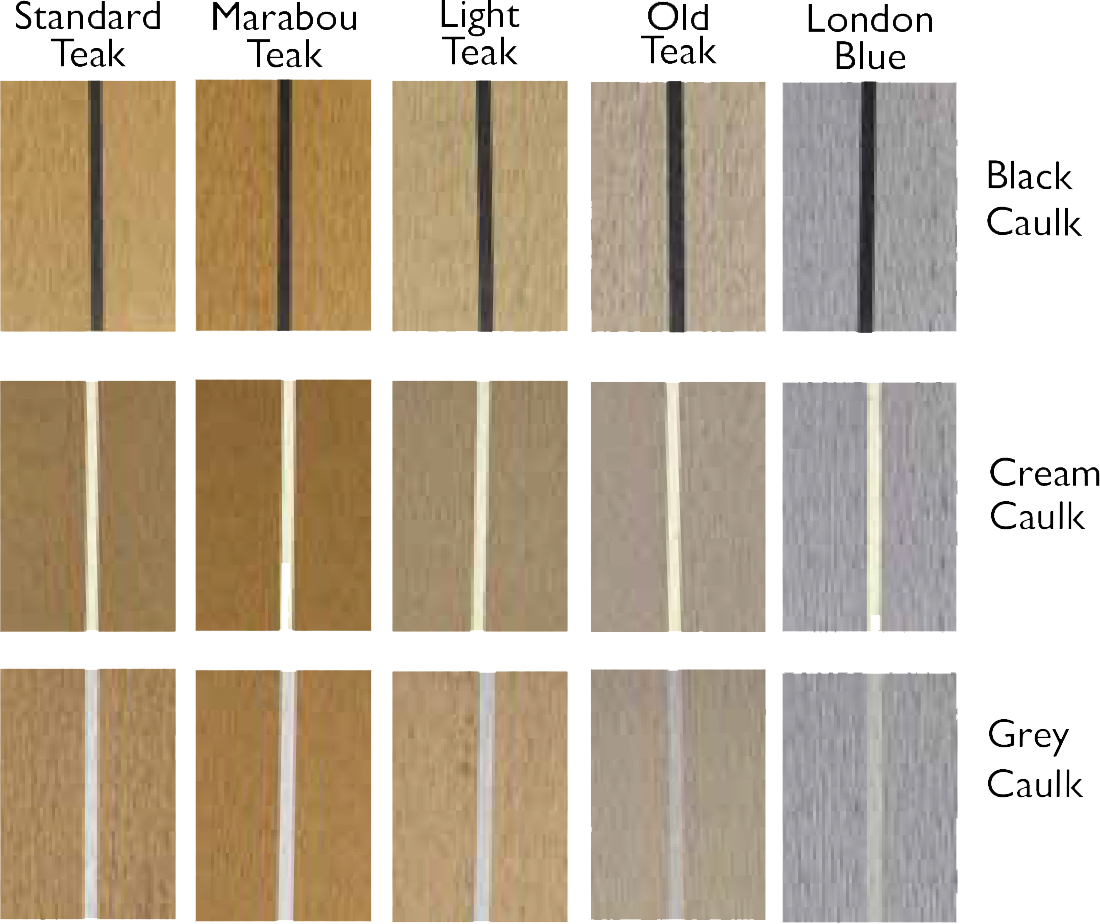 Appearance
Colour fast pigmenting, unique random streaking and the inbuilt graining are totally convincing. Combined with each extrusion having its own caulking edge, the end result is just as good to look at as the real teak deck.
Construction
All custom panels are made using the hot weld technology. This eliminates splits, cracks and creates a panel that is 100 % waterproof. Attention to detail ensures an authentic deck that not only looks good but will last for years.
Application
Simply place the panel in position, pencil around the outside and mask off the perimeter to prevent adhesive overspread. Using the glue provided spread it carefully over the entire area where the panel is to sit. Set the panel into the adhesive and roll out to expel any air.
Durability
Unlike wood, Trakmark Decking requires no further oiling, varnishing , sanding or scraping. Routine cleaning requires only warm soapy water. Stubborn stains can be removed with a cleaning solution, with an annual jet wash that will rejuvenate even the heaviest used deck.